Photo story: the music that brings the musical to life
The pit orchestra may be behind the scenes, but the sounds they produce in productions is front and center
Hang on for a minute...we're trying to find some more stories you might like.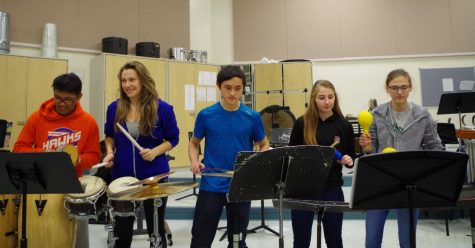 The pit orchestra musicians practice with a wide variety of percussion instruments used in the musical, Once On This Island. The instruments that are shown include the congas, bongos, cabasa, cymbals, woodblock, and maracas.
(Left-right) John Emiliano, Christina Wood, Brendan Gates, Haley Dellacqua, Amber Dellacqua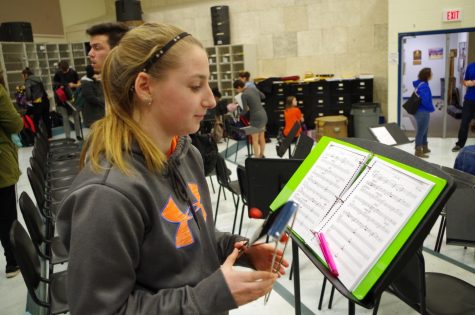 Haley Dellacqua is playing one of her favorite percussion instruments, the flexatone, during the song "Rain".
"I decided to do pit orchestra this year because I usually play french horn and mellophone in band, and I thought it'd be cool to try something different since I'm always on those same instruments," she said. "And after I heard the music for this musical, I loved it and couldn't think of a more fun way to get the chance to try percussion."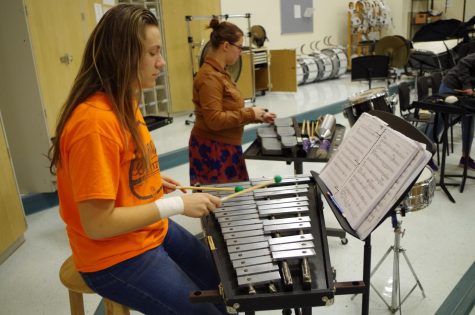 Christina Wood can be heard playing the glockenspiel (a similar instrument to the xylophone) throughout the show. In this picture she is practicing the song "One Small Girl".