HEHS' Theatre presents Charlotte's Web, a play about friendship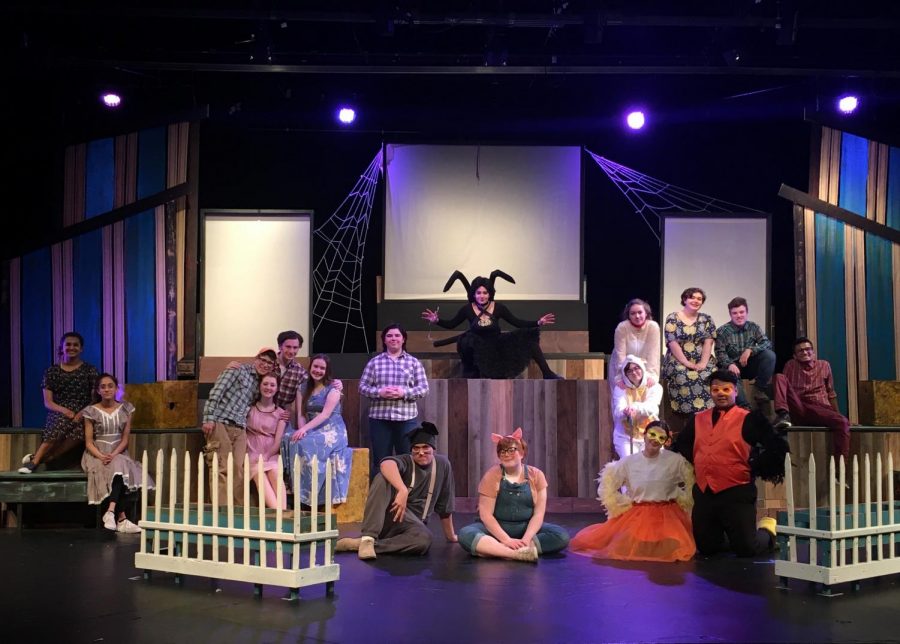 This year's spring play, Charlotte's Web, combines comedy and tragedy as two characters befriend one another and save each other from the feelings of being forgotten and gone.
English Teacher and Director Denise Gilbert chose this story as this year's spring play because she found it to be an excellent production to showcase an important focus in every young person's life: the power of friendship.
"I did [Charlotte's Web] once, and I decided to direct it again because it has a good message. It appeals to little kids too since the focus is on barnyard animals, the county fair, etc," said Gilbert.
The story revolves around a pig and a spider as well as the ability to believe in the impossible. One main focus is on making a difference in someone's life — let it be either keeping a pig from getting slaughtered or making sure 514 spider babies live.
"This is a show [that highlights the fact] that no matter what shape or size, people are capable of coming together to benefit others facing hardships," said Kira Weiland, a junior who is playing the role of Fern Arable.
Although the settings of a barn and county fair are seen as whimsical and exciting, there are some tear-jerking scenes that highlight the importance of the underlying theme.
"It centers around the values of love and friendship and sacrifices you make for those you care about," said Andrew Luzwick, who plays Templeton.
The tech crew worked hard to bring the characters and scenes to life on stage. "Techies work really hard to manage and coordinate these elements with the actors," said Jamie Rae Cuartero, backstage manager. "The beautiful set [lights up] the stage with colors, music, and sound effects."
Besides the tech crew bringing the story to life, actors spend considerable time working on ways to ensure the audience can connect the characters they are portraying.
"Whenever I'm in a play, I think of a person while doing my role. Wilbur is like me, and she goes through a maturing process, so I think of my childhood while playing Wilbur," said Oli Hoeye, sophomore.
The actors took time out of their lives to prepare for their last roles of the school year; for the seniors involved in the play, this is their last performance.
"It's been fun and I loved being a part of the Hoffman Estates High School Theatre. This is a great way to sign off," said Shane Cloherty, a senior who plays John Arable.
Charlotte's Web will debut Thursday, April 25 and run through April 27. Thursday's show starts at 3 p.m., and on Friday and Saturday the show starts at 7 p.m. Tickets cost $5 and freshmen get in free with their school ID.