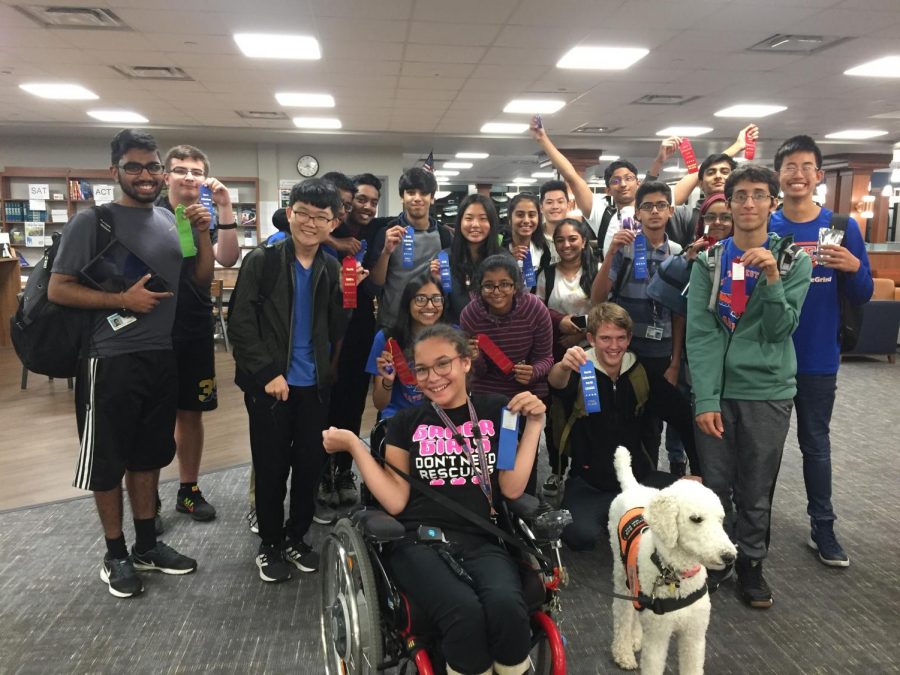 Hoffman Estates High School's Math Team started its competitive season with a "positive slope" as they garnered an overall 1st place in their first math meet.
On September 27, the team held its first competition at HEHS. Students readily prepared for their meet with practice hours after school, self-studying worksheets, and "consistent hard work",  said Mary Thomas, head sponsor of the team.
"I'm very proud of our Hawks during our first North Suburban Math League Meet, particularly the freshmen and sophomores. [It was] very satisfying to see their efforts rewarded," said Thomas.
Math Team competed against the mathletes of Buffalo Grove and Elk Grove, gathering 1st and 2nd place ribbons at the end of the night. The freshman team placed 1st place in the "Number Bases" category, sophomores earned 1st place in "Functions," and the seniors took 2nd in "Theory of Equations."
Senior Ashish Subramanian placed 2nd in the Oralist competition for the team that night as well.
The team also won a little fun competition called the "Candy Bar" contest, where the whole team answers 20-25 questions.
"This is going to be an extraordinary experience. I love seeing people do what they love— Math!", said Upanshu Parekh, junior.