The HEHS Dance Show brought the variety, diversity, and passion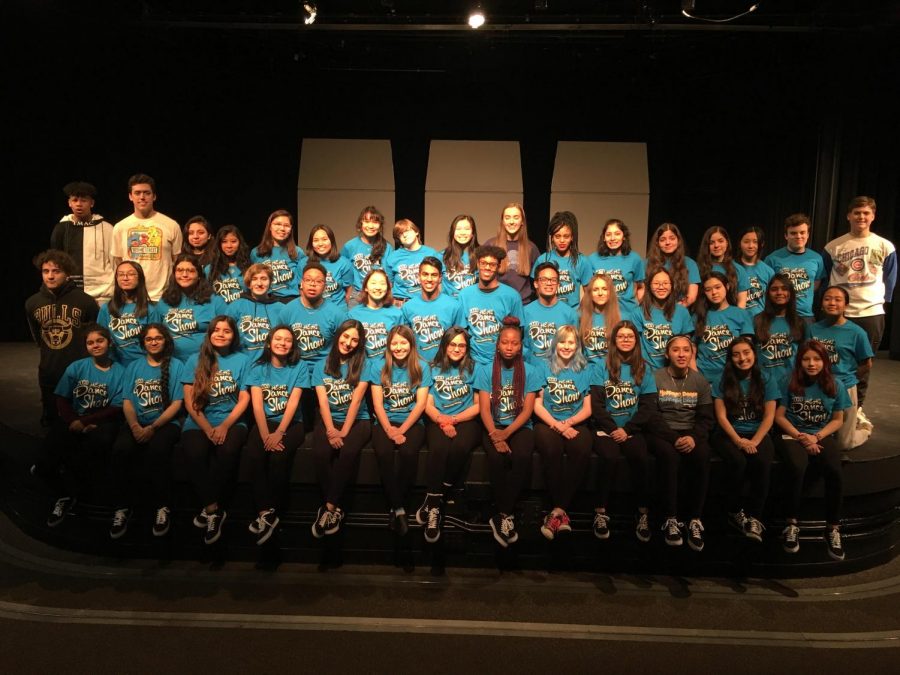 Ever get that sudden feeling to get up and vibe with the music you listen to? Whatever song it is, it causes you to let your body free and experience the beat and tempo. 
Well, some HEHS students experienced that feeling on January 24th and 25th as they performed in our very own dance show, revealing a wide range of genres of dance. There were multiple acts of tap and contemporary dances performed. Modern and hip-hop dances were also showcased by students ranging from freshmen to seniors.
"It's a great opportunity to share the love of dance with our community," said Erin Underwood, senior. 
The diversity of genres contribute to such a wonderful show. Students explored a diversity of songs to represent the  true meaning of accepting differences. Some memorable performances included Michael Calibugar and Ady Mohan's "My I" Korean dance and Andrea Hernandez-Salas' "Latino remix."
"I thought that dancing with a ribbon tied to another partner would be something that had never been done before, so I figured why not?" Mohan said.
What also is an amazing aspect of the show was the talent of choreography behind it. Some HEHS alumni gave back to their dance community through their teachings of some dances performed. 
"They wanted to choreograph and we also asked them," said Erika Bromley, English Department.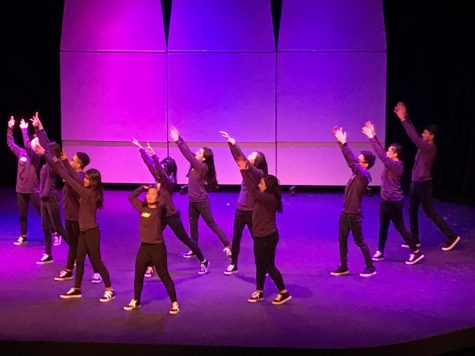 The Orchesis dance team's performances were choreographed by HEHS alum Jaylan Polk and Jasmin Krueger, class of 2019. The Varsity HipHop & Dance club performances were choreographed by Viktor Lugo, class of 2011, who started his own dance studio. 
Not only did the alums pour their hearts out into their choreography but so did some current students such as Jordan Ortiz., who choreographed the Dance Club's Let's Kill This Love. 
"It was frustrating for the first time teaching, but in the end, I'm proud of how it came out with everyone," Ortiz said. 
The experience for seniors performing in the show was bittersweet because for them this was the last dance show. 
"Honestly I was terrified the first time I stepped on stage, but after the performance was over, I just felt a surge of happiness and accomplishment. I really wish I did it prior to this year!" said Katelynn Nguyen, a senior. 
"Dancing with Karen and Svetlana for the past three years is something I'm thankful for!" Senior Sarah Park added.
The seniors may leave, yet the freshmen and juniors remain for the next year. Many have, like the seniors, found their place on stage.
"It was fun. I made very good memories with the participants, the dance crew and the backstage crew too," said Natalie Flores, freshman.
"It changed my whole life since I started freshman year. Everyone loved my energy. I always encourage them. It's a huge brand new family to me," Bryson Williams said. 
The tech crew put the finishing touches on the show. They may be the people behind the lights, sounds, and scenes, but they are just as critical to the overall success of the show.
"Being a part of dance show crew has been so fun, engaging, and rewarding. It's been a great opportunity to work in the theater while also interacting with a group of new faces," said Naomi Satoh.