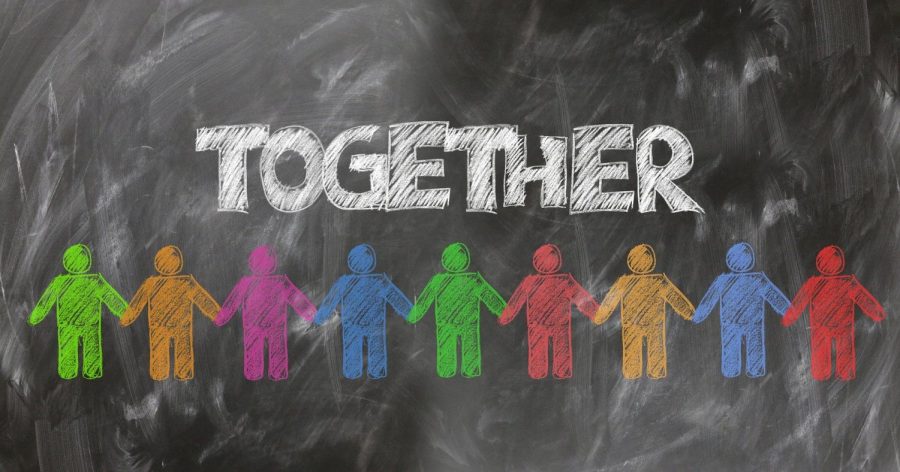 Freshmen,    
You entered high school thinking you were going to experience all of your firsts. From the first day of your high school career, your eyes glimmered with innocence as you planned on embarking on your first year as a Hawk. Yet, the simple joy of experiencing your first spring assembly or first athletic season has been taken away. As you end your first year, which has been shortened, may you always remember that you have three more years to experience the highs and lows of high school. You have three more years to fill in those days of "high school" you lost. So, make those memories count.
Sophomores,
Your second year started with learning more about how to be independent. You learned to let go more and more of the comfort of asking for others' opinions when you needed to make big decisions. You are becoming more mature and more focused. You have been trying to maintain your grades or simply trying to remain positive through some of those tough high school issues. Always remember that this unusual learning environment may teach you a thing or two about yourselves and how you plan on taking on junior year. 
Juniors,
You are almost seniors. You will instill good morals and values to the under levels. You will become role models who can illuminate the way for all those who look up to you. The most stressful year of your high school career has come to a halt and you now catch up on the sleep you've missed. You are still role models and about to become the seniors the others can look up to. As the seniors leave HEHS, believe that you can right the wrongs and be that light of inspiration for yourselves and others. 
Seniors,
Graduation, prom, senior carnival, senior luncheon: these are, indeed, a few activities that have been taken away from us. We've started senior year with high hopes of finishing strong, ready to experience all of our "lasts" with our friends and loved ones. Nevertheless, we must be ready for any new changes that will happen. We must maintain or find a light of goodness. This may seem like the end of our high school life, but it's not. It will end once we walk that stage and receive that diploma: a symbol of all our hardships and successes for the past four years. Now, I've heard many stories of athletes that believe in TPW… and we apply that into our lives now. Tough. People. Win. We will win and gain back the time we've lost. So, remain headstrong.
All Hawks,
It doesn't matter how long we've been Hawks, but what matters is that we are Hawks. Always remember to find the good in everything we do. Be that light, and never forget that we will soar once more with hope and strength.