Senior parade celebrates students, offers opportunity for farewells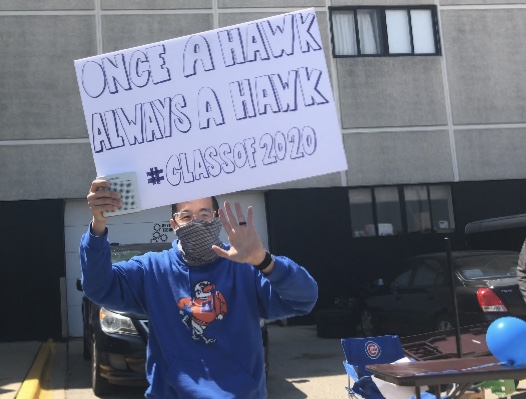 Hoffman Estates High School held its first ever Senior Parade on May 13. For two hours, teachers lined up around the school, waving, smiling, and cheering with signs in their hands and balloons on their tables.
"I thought it was nice of the teachers to do something like that for the seniors, and I didn't expect to be emotional while driving by, but I started crying the moment I saw Mrs. Bullon," said Lianna Capistrano, senior.
Seniors and their families drove by with their windows down, some in decorated cars. For many students, it was their last chance to say goodbye to Hoffman Estates High School.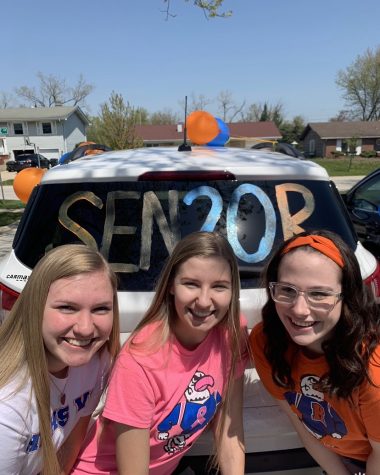 The event marked the first time teachers and students were able to see each other in person in roughly two months since school closures, making an already emotional day even more memorable. However, it was difficult to forget the circumstances that made the parade necessary. Students who attended the event felt a mix of emotions.
"The senior parade was super bittersweet," said Parita Shah, senior. "It was so nice to see the teachers again but also really sad that that was the ending we were getting."
It's undeniable that the class of 2020 has lost a lot over the past few months, but efforts like the Senior Parade demonstrate that students can still be celebrated, and that the relationship between students and teachers at Hoffman remain strong.
"The parade gave the seniors the closure they needed to graduate. It showed us that we are cared for," said Katie Segal, senior. "It showed us that we made it through this unprecedented time and we can make it through so much more."