Ahead of his class: Jaylan Alexander
Jacob White profiles a football player who works tirelessly on and off the field. This hard work has equated in Division 1 College offers.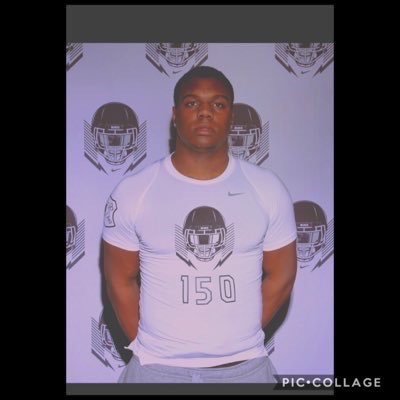 Hang on for a minute...we're trying to find some more stories you might like.
Inspiring people both on and off the field, Jaylan Alexander is a sensation. On the field he is an impact and weapon to the team the HEHS football team. The work he puts in during the off season inspires others on the team to work harder.
Junior Jaylan Alexander is a multi-talented athlete who is steadily picking up offers from various Division 1 colleges which is rare due to the fact that only 2% of high school athletes are awarded some form of an athletic scholarship to compete in college.
"You know once summer comes around I will be going to camps and more offers will roll in and the recruiters will acknowledge me at the linebacker position," said Alexander. "After the first four games, I'll be sending out a highlight tape to the colleges that are interested but haven't offered yet and hopefully they'll offer me after they see the work I put in."
The following colleges that have made offers to Alexander include Northern Illinois University, Bowling Green, Western Kentucky, Iowa University, Central Michigan University, and Minnesota University. Only seven offers for now but colleges like Purdue University, Wyoming University, Miami of Ohio University, and Michigan State are interested but have not offered currently.
"The things I have done to prepare for the season involve being to the Nike Opening and the Under Armor All America Camp," he said. "This has taught me a lot because I have learned from NFL players and coaches."
During the off season Alexander is working his hardest for his important senior year season. He is getting together plans for life after high school so his transition will be smooth going into college prepared and humble.
"My goals right now are to get better with my football team and to build relationships before next fall. After high school I'll either become a true freshman or a "redshirt," he said. "I plan to major in business if the NFL doesn't work out."
Alexander's coaches also have noticed him getting consistently better athletically.  Alexander's recruitment success also has lit a spark in the HEHS football program.
"His recruiting situation has energized our program and has brought us attention," said J.P. Moore, defense coach. "Jaylan and the seniors being recruited has brought significant attention to our program and shows we can compete."
"I would like to see him finish his high school career strong and let the chips fall in," Moore continued. "One of my hopes is for him to realize college football is two seasons away."
Alexander is an inspiration to his team both on and off the field. His teammate and partner in crime, Junior Jayvon Blissett, who is also being recruited, has a lot to say about his friend/brother getting offers and his experience playing on the field alongside him.
"Last season I saw him being a very talented player affecting the team on both sides of the ball and making plays when we needed them. He is an effective leader due to his effort on the field and in the weight room. He sets the tone and others on the team follow," said Blissett.
Alexander receiving offers motivates in soon to be seniors and teammate Blissett. He has a huge effect on the team to its players and coaches.
"Jaylan getting offers motivates me because he is my partner in crime and we will succeed together on and off the field, he effects the team by setting example to other teammates," said Blissett.
Alexander had a good junior season playing as wide receiver.  Alexander is actively being recruited for his linebacker position due to his size (6'2 210lbs) and his 73 tackles/5 sacks during his last season in the fall.
"He has developed his body and has gotten stronger, and he has also gotten faster and improved his overall athleticism," said Blissett. "He is a good athlete, and he will be able to adapt and perform well in whatever he is asked to do so the offensive linebacker position will be something he could perform."
What Alexander loves about football is all the connections and people he encountered throughout his years playing. He referred to football as a passion to him.  Ever since starting out at 5 years old with the Red Hawks, he has started building unbreakable relationships with family and friends
"He is like a brother to me and when we are on the field, he is my partner in crime. We will be lifelong friends and we will affect this school hopefully in a big way," said Blissett.
Alexander has impacted more than fellow players and coaches.
"I believe Jaylan has a big impact on the team he is a good player, and he has good leadership to help them win games," said Kiara Smaw, junior. "I believe Jaylan will show growth and show a significant amount of growth since he has had time to perfect his skills and gain more experience throughout the first 3 seasons and his last he will go out with a bang."