King Candidate: Connor Patterson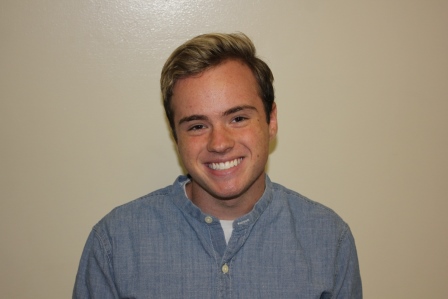 Hang on for a minute...we're trying to find some more stories you might like.
Q: What qualities do you have that would make you a great homecoming king?
A: I'm super friendly with everyone, try to communicate with everyone and put myself out there no matter what grade you are in. I try to be friends with everyone.
Q: What has been your biggest accomplishment in high school?
A: My biggest accomplishment is being on homecoming court; it's awesome to be nominated at least.
Q: Who is your biggest inspiration?
A: My biggest inspiration is Kesha; she promotes self-acceptance.
Q: What is your favorite activity or sport?
A: My favorite club is GSA because everyone is included in it and it offers support for gays, straights and everyone in between; there's no exclusion.
Q: What is your favorite school subject and why?
A: My favorite school subject is English because I like reading different books and its easy for me.
Q: What do you think is the best part of a circus?
A: My favorite part of a circus is the elephants involved because I love elephants and they are cute.
Q: What are you most looking forward to during homecoming week?
A: I look forward to spending homecoming with these amazing people on the court since I have known them for a lot of years.