King Candidate: Ryan Howson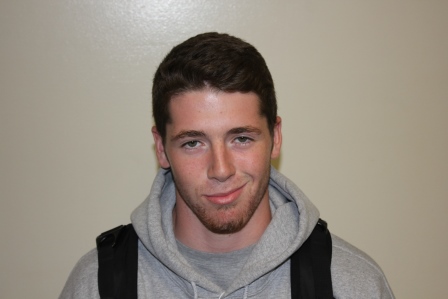 Hang on for a minute...we're trying to find some more stories you might like.
Q: What qualities do you have that would make you a great homecoming king? A: I'm the type of person that gets any task that is given to me done. I also put everyone else before me, whether it be on the football field supporting my fellow teammates or me helping my fellow classmates with understanding something. These are the type of qualities a person needs to be an outstanding homecoming king!
Q: What has been your biggest accomplishment in High School?
A: I'd have to say my biggest accomplishment thus far in high school would have to be being able to make it this far without giving up on myself.
Q: Who is your biggest inspiration and why?
A: My biggest inspiration would have to be Coach Donatucci. He has truly turned me into a man, and is a person that has always been there for me. If I ever have a problem or need advice on something he is a person that I can rely on. Not only that, but he has always encouraged me and my teammates to the best of our abilities on the football field. I am really going to miss him going into college next year!
Q: What is your favorite activity or sport and why?
A: My favorite sport is obviously football because I'm actually able to think when I'm playing and also do something I'm really good at for the Hoffman community.
Q: What is your favorite school subject and why?
A: "My favorite school subject would have to be social studies, specifically world affairs. The reason why I really like this class is because you get to voice your beliefs on what's happening in the world we live in today. Unlike any other class students can take this class every year and get something different out of it."
Q: What do you think is the best part of a circus?
A: I'd have to say it's with the crazy elephants. It's really fascinating to see an elephant that probably weighs more than your car do things that humans are telling it to do!
Q: What are you most looking forward to during homecoming week?"
A: All I can say is I am really hyped up and ready to beat Fremd this Friday night. If Conant was able to beat them during their homecoming game, then we can too!