Improvement, perseverance: Girls' volleyball achieves both of these goals this season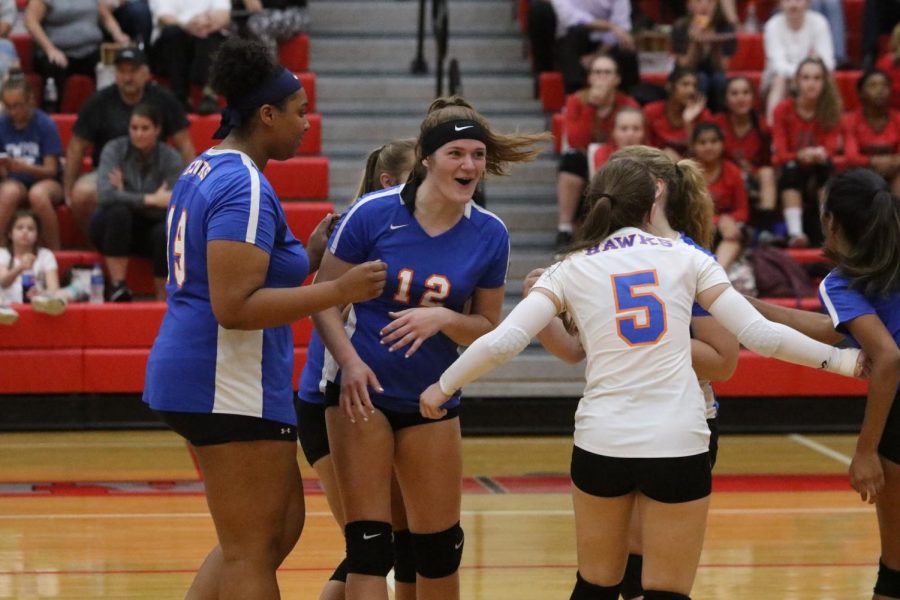 Graciela Ruiz, Staff Writer
December 12, 2018
Girl's volleyball this season was a season devoted to improvement and perseverance.
While a change in coaching can be tough, the team held up under the pressure. Coach Patrick Moran has expressed his pride in the hard work of the varsity team.
"I am very proud of the girls with all that we accomplished and how much we improved throughout the course of the season," he said. "Other coaches and officials were constantly complimenting us on how hard we competed which says a lot about the character of our team. Our seniors will be missed, but I am looking forward to working with our returning athletes and continuing to build off our first year together."
The athletes involved also have treasured memories of the season. Senior Emily Hunt describes her love for the team and her admiration of their hard work, saying that  she "loves this team."
"My favorite moment of the season is when we were down 6-14 one game point and we came back and won. These girls always left it all on the floor and made my last year one to remember," said Hunt.
Senior Sarah Benson reflected on how their coach helped them improve and pushed them to do their best.
"Our coach was encouraging and extremely engaged with our season. He always had a game day sheet, telling us what to look out for and what to do better," said Benson.