HEHS' 4 for 4: Four reasons the Dance Show is a must see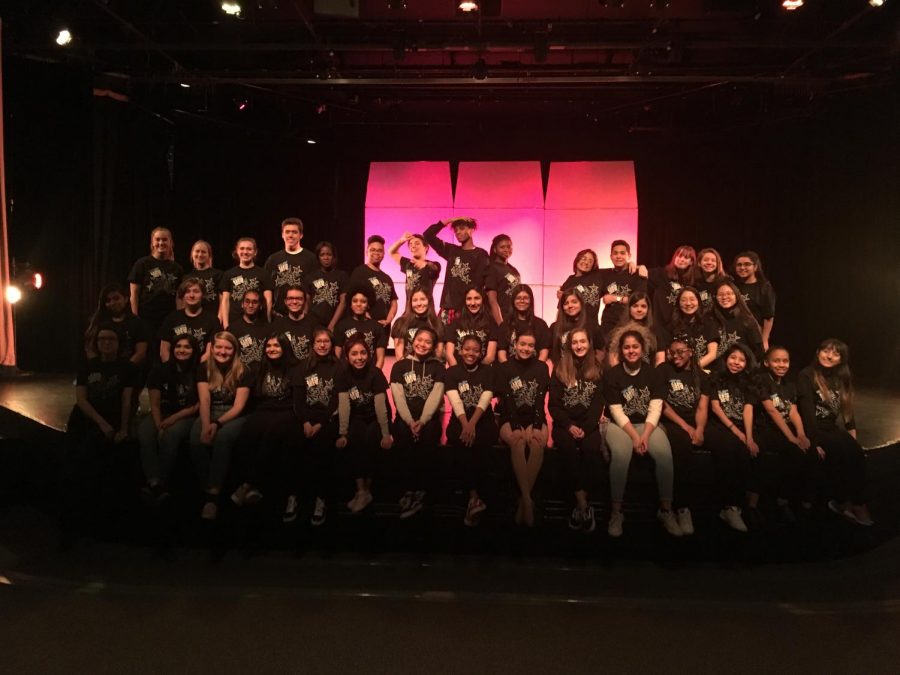 Will the $4 be worth it? Read the article and find out!
I'm not a dancer, and I'm sure that not everyone in the audience will be; I didn't even watch the full rehearsal. Why would I? I didn't want to spoil it for myself myself. I did see, however, how much talent and effort the dancers have spewed towards the show.
The Hoffman Estates High School Dance Show is only going to be in town for two days, and I'm here to give you reasons why YOU should go.
The DIVERSITY. HEHS promotes the A in SOAR, Accepting Differences, and Dance Show promotes it too. From pop to rap, cultural to classical (with a

twist

), there is no doubt that the audience will not question what type of genre they will expect. The different backgrounds the dancers came from also provides the mystery as to how they evolved their talents in dancing.
"We have students with years of private lessons while some have never taken a professional dance class ever," said Erika Bromley, co-sponsor of the Dance Show.
"I love how our dancers support each other and cheer each other on, no matter the style of dance," said Kristy Levanti, co-sponsor.
The POTENTIAL. Aside from the fact that the dancers go from Freshman-Senior, they gather together to put up a show. They realize their potential of showing their talents, despite of being scared or fearful to forget their steps. The audience will see how the dancers, who share the love of dancing, lead others to create a better show and realize their capabilities in dancing.
"I wanted to do so in the past two years, but I was scared. So I found the courage to do it now," said Hannah Angel.
"I like being a leader and someone they could look up to in front, so I just combined those together," said Jaylan Polk, senior, when asked why she chose to choreograph some of the dance numbers.
The OPPORTUNITY. No matter how new the dance environment is to a freshman or how sad the last dance performance a senior would do, this Dance Show is meant to give way to dancers who feel the need to express themselves and try something new. The audience can grab the opportunity of escaping reality and focus on how each dancer tells their story through the dance.
This is Freshman Bryson Williams' first year in Dance Show, and he looks forward to being a part of it. "I see it as an opportunity to showcase my potential. I'm proud of dancing alone, but I'm more proud dancing in front of an audience and with my peers." 
The FUN. Although the fun happens on stage and backstage, it can also happen within the seats of the audience. They can enjoy the smiles and performances, as they see how much the dancers love being around one another.
"Everyone is supportive of each other," said Paige Zapinski. "Everyone worked really hard to make the dances look as [great] as they can."
"It's a true representation of our culture here at Hoffman. [The audience] will see everyone giving their full effort and having a great time on stage,' Levanti said.