Talent shines at this year's variety show
Under the lights and in the midst of the laughter on and off the stage, the talent show was a truly special event for everyone involved. The singers alone had covers better than the original recordings and the Comedy troupe had creative comedy all throughout the show.
This past weekend Hoffman hosted its annual talent show, which was an opportunity for students to showcase their talents.
All props were made by the show's participants and the production was done by the tech crew. Working on this show for so long really made the crew a family.
"Making the sets was fun. I think the best part was meeting all the people in the tech crew while watching the acts come together. I'm glad I did it and would do it again," said Sarah You, freshman.
Students put a lot of work into this year's show, said Paige Zapinski, a senior who danced in the show.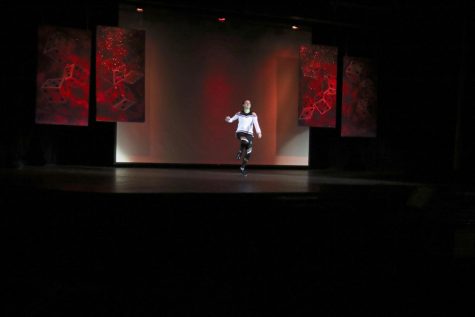 "This year has a lot of different acts, instruments, dancers, and singers. There's something new to every year's acts," said Zapinski.
Zapinski said the show was memorable, especially because she was able to perform multiple dances.
"I chose songs that align with my favorite styles of dance," she said. "Everyone on the staff has worked hard to give the best show they can and the students are proud of their acts. Everyone should make an effort to see it."