Fashion Club sponsors a "Glam Day"
Aspiring stylists come to Hoffman and treat students to hair and make up makeovers.
Last week Fashion Club hosted a "Glam Day," which not only gave an opportunity for Hoffman students to get dolled up, but also let beauty students from Tricoci University gain real life work experience. 
"It's a fun day to introduce people to Fashion Club and things they can do for their careers," said Jessica Ecker, Fashion Club sponsor. 
The people who participated were not only from the club but also heard about it throughout the school as well. Ilse Aragon, freshman, heard about the event from her design studio class.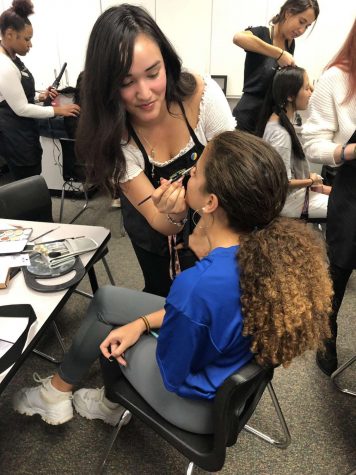 "It's good for my students to have more creative freedom and kind of get the feel to work as a real stylist," said Stephanie Johnson, Tricoci University Educator. 
Although the university students weren't licensed to work professionally, they were able to have the chance to do hair and makeup on Hoffman students and enhance their skills. 
"When I was younger I always liked hair and makeup and it took me some time to figure out what to do [in the future]," said Viviana Hernandez, an aspiring cosmetologist who studies at Tricoci University.
The room resembled a real beauty salon. As mock clients got their hair curled and glitter put on, others painted their nails as they waited for their turn.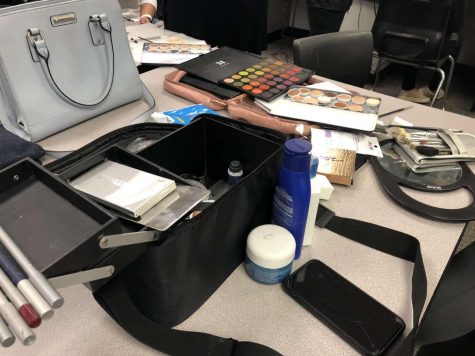 Fashion Club is involved in creating a variety of events that contribute to the Hoffman community. During the month of October they help spread awareness for breast cancer by selling several handcrafted items, and spread the Halloween spirit by doing Halloween makeup.