Art show brings together high school, middle school artists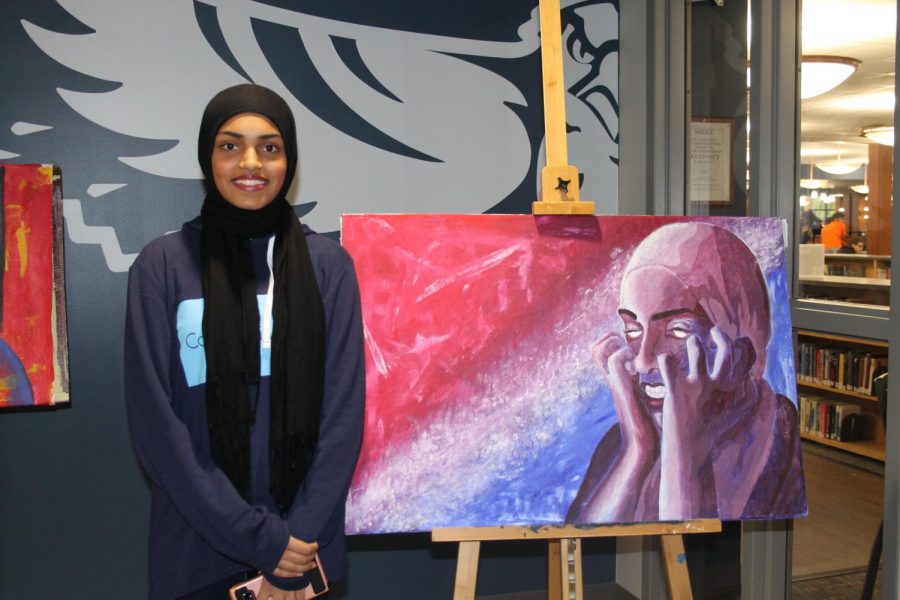 Jennifer Hernandez-Mena, Staff Writer
October 31, 2019
HEHS Creature Art show offers high school and middle school students a chance to discuss art, share snacks, and talk about what it is like to be in high school.
"This is an opportunity to close the gap between middle school and high school and to make the transition from middle school to high school easier," said Britney Thomas, art department.
This was the second year this show was held at Hoffman. The event, which was October 24, showcased student art and also offered those who attended an opportunity to create art of their own. Attendees were able to paint small pumpkins, making the event truly interactive.
Senior Zainab Fatima was one of the individuals who had artwork on display. She said that she at first "saw the other students making pretty pictures" and that she planned to make her art pretty as well.
"But then a teacher [asked] me when people go to an art gallery what do they stare at longer: the pretty one or the different? I chose then to do a static painting," Fatima said.