Hawks find ways to stay connected even while socially distancing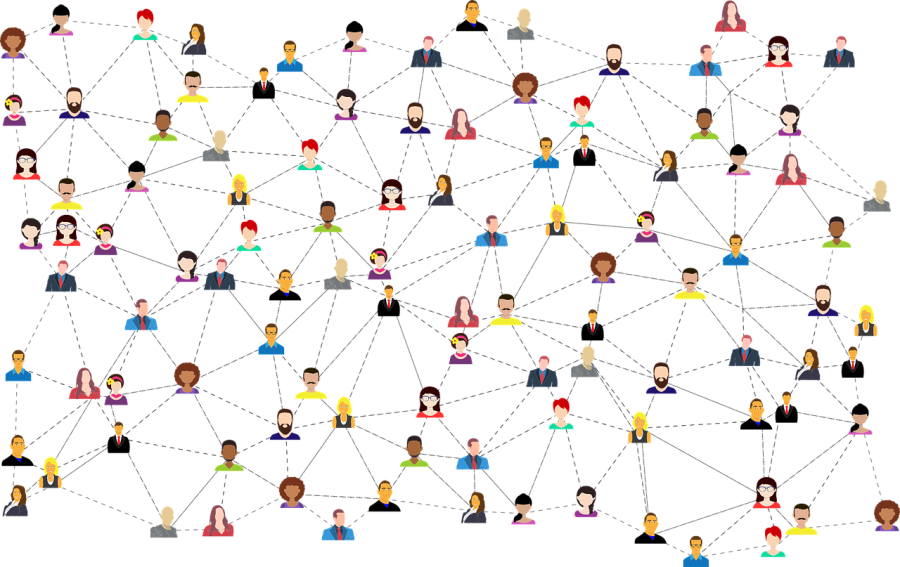 It's been more than a month since one announcement shook the HEHS community with an official school closure that was supposed to last for two weeks… or so we thought. 
COVID-19, the culprit behind the lives and time lost, remains the reason for the transition from traditional to online learning. The sudden removal of physical interaction with people has been a difficult adjustment, so how do we, in the Hoffman community, stay connected?
Group FaceTimes have been very consistent in some of our daily lives already, which is allowing many students and staff members to stay connected. Juniors and seniors, with devices other than Apple, can also use group FaceTimes through their school iPads. 
"Even though it isn't the same as hanging out and talking in person, it is a viable option considering the circumstances," said Paul Moersch, physical education department. 
Those with no access to FaceTime can also use Zoom. Zoom is providing an unlimited service for users to meet virtually, and there is an option to screen share. The host or participants can share their screen and watch movies and TV shows on different streaming websites.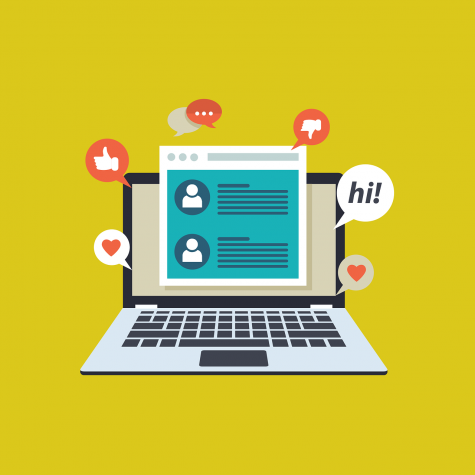 "It's the closest interaction I can get to family, friends, and teachers. My school life has consisted of being in the presence of people, so this has thrown me off," said Matthew Cabalfin, junior.
Google extensions like Netflix Party is also another way to stay connected. One can start what is called a party room and invite people to watch Netflix movies and TV shows at the same time, just as long as all participants have a Netflix account. 
"It's helpful because you still get to have a conversation and see more friends at once," said Paige Zapinski, senior.
Gaming websites such as Club Penguin or Valorant become helpful for most students too as they are able to play and talk with their gaming friends at the same time. 
 "We'll join group calls and chat while playing games or doing our own thing," said Katelynn Nguyen, senior.
It became normal for us to see our friends in school but, sadly, we have been prevented from doing that. During these hard times, we sometimes tend to forget those who've been our emotional support or adults that we trust: HEHS staff members.
"As teachers, this has been a very difficult time for us as well. Most teachers got into this profession to make a positive impact on students' lives," said Moersch. 
While the lack of physical interaction makes it difficult for teachers to impact and mentor students, the use of technology is allowing staff and students to stay connected.
"It's all about continuing to make connections with your students in any way possible, even if the circumstances aren't the same," said Moersch.
Sending students emails, asking them how they are, and simply checking up on them can go a long way as it reminds students that teachers are thinking of them just as much as students are thinking about them.