Once Upon a Pandemic
HEHS found a new way to celebrate homecoming and involve students as much as possible
Although remote learning has brought great difficulty this year, Hoffman Estates High School found a way to celebrate homecoming despite unusual circumstances.
This year, HEHS worked alongside Schaumburg and Conant High School to introduce the "Homecoming Crosstown Showdown," while also allowing students to participate in a fun spirit week remotely at home.
The Homecoming Showdown event gave students the chance to participate in friendly competition throughout the week. The competitions consisted of a multitude of mini-games and relays. For example, ball toss, guess the song, elephant march, etc. At the end of the week on Friday, the winner will be announced on a Livestream.
"Some of them were pre-selected depending on the classes they are in. Other students were randomly selected," said Thomas Mocon, activities director at HEHS.
All students were given the opportunity to participate in the events through a raffle system. Ryan Brown, Student Council sponsor, sent a survey inviting students to put their name in the raffle. Students were later notified if they were selected or not.
"We will push all the clips of the activities through Twitter and Schoology for students to access," said Mocon.
While only a selected few were able to physically participate in the events, Mocon kept students informed through providing videos that showcased the competitions. Each night of homecoming week, a clip will be premiered for students to watch, said Mocon.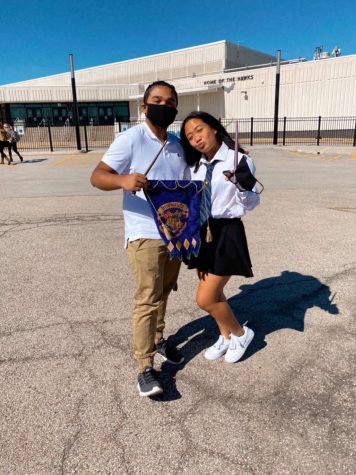 One of the biggest successes for Hoffman in the showdown was the Price is Right Competition. Nick Aleksiev was a main contributor for this huge win.
"Hoffman came prepared. None of the other competitors knew anything about the Price is Right before coming in to play," said Aleksiev.
After Hoffman's victory, they were named best in business competing between the three schools.
"Although there were only a few of us Hoffman students compared to Schaumburg and Conant, we still had the time of our lives and made many great memories. The Crosstown Showdown was definitely an unforgettable start to Homecoming Week," said Svetlana Caberos, senior.
It's only a tradition to celebrate Homecoming Spirit Week each year at Hoffman Estates High School; therefore, it only made sense to continue this year. Similar to the showdown, students were able to become involved at home and participate in Hawk spirit.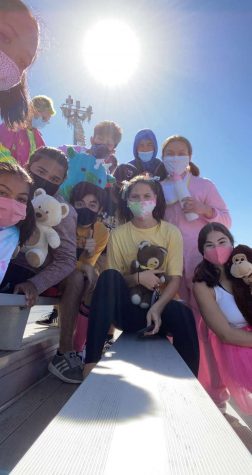 The homecoming theme this year was Once Upon a Time. This theme brought light to these difficult situations by bringing back memorable childhood movies and fairytale stories.
Magical Monday revolved Witches, Wizards and Wands. Many students had the idea to dress up as characters from the famous book series, Harry Potter by J.K Rowling.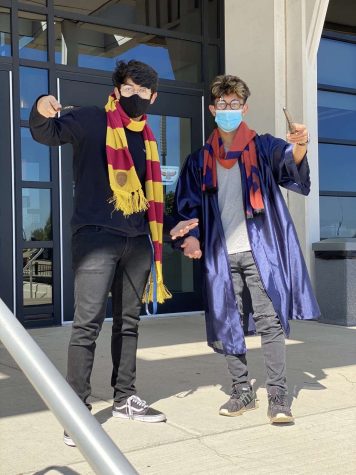 "I dressed up as Harry Potter, one of my favorite movies of all time so I was pretty excited about this theme," said Danny Vasquez, this year's Homecoming King.
To continue the magnificent theme, Tuesday was BedTime stories and students were inspired by the princess, Sleeping Beauty.
"Since it is how we dressed as a child, I'm planning to bring a big squish with me & probably NASA shorts with some cartoonish top, whatever I can find to be honest," said Senior Ken Winston, who dressed up for Way back Wednesday.
"My biggest takeaway is that no matter what the current situation of everything is, you can always try to make the best out of it while still making sure that you're following the rules and staying safe," said Cabreros.