Homecoming hallway decorating contributes to a spirited week
This year's homecoming hallway decorating event last week created a fun atmosphere, with those who participated excited about the event and showing school spirit.
"Every year that I've ever done hallway decorating has always been so fun," said Britney Thomas, Picasso Club sponsor. "It is high energy, it's insanity, and at the end you walk away making something so cool and unique."
Freshman Guadalupe Campos-Troncoso shares a similar sentiment about the activities.
"I'm glad that I took part in the hallway decorating for our homecoming; it was a really fun and enjoyable experience," she said.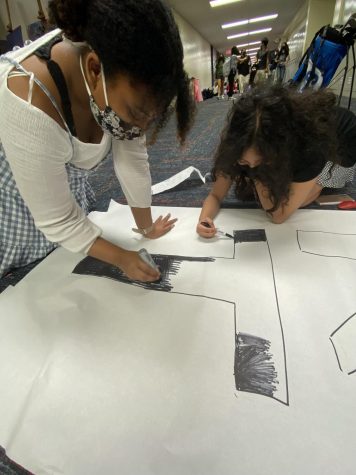 Roxanna Perez, junior, said that "the most exciting thing about decorating is the unity and hanging out with friends."
Another enjoyable element of the decorating was the individuality and creativity of the different clubs participating in the event.
"It was nice to look around and see the other classes doing their own thing. They all looked amazing, and I think it turned out great," says Campos-Troncoso.