Frosh Views: Homecoming week brings new experiences
This homecoming week was the first big event freshman students experienced. 
Eventually, it will lead them to the yearly Homecoming dance for partying and socializing. Students feel excited for the upcoming dance because they are having fun stringing up decorations, participating in spirit days, and watching the assembly. 
"Homecoming decorating was my favorite. It was so chaotic, but I had so much fun," said Unatti Reddy, Freshman. "I liked seeing a lot of people gathered, and it felt nice to know we were each doing a project for Homecoming."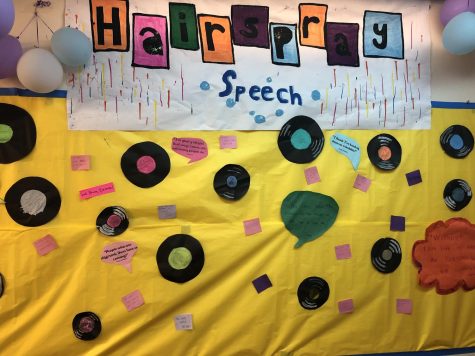 Freshmen have also felt more included because of homecoming week. Many say that it is their chance to have fun with others and participate in after school activities. Students feel more comfortable in school because they are finally able to participate in school pride besides football games. 
"Coming to a big school for the first time and not knowing anything, spirit days, pep rallies, and upcoming dances have made me feel more connected to the school," said Hannah Ku, freshman. 
Some freshmen enjoyed spirit days the most. They could dress up with their friends and feel included during homecoming week. It provided a way for them to really see the school spirit and do something fun for the week.
"Jersey day was my favorite," said Rudra Patel, freshman. "I saw many different kinds of support, and I liked it because it was all inclusive."  
Finally, many freshmen are going to homecoming because it would be their first ever dance of the school year and express that they will regret it if they do not go.
"I'm going [to homecoming] because people said I'll regret it if I don't go. I don't know what to expect, but I hope I'll have a good time," said Unatti Reddy, freshman.