The Museum of Science and Industry becomes students' classroom
AP Seminar students took their last field trip of the year at The Museum of Science and Industry in Chicago. They had the opportunity to explore the museum and gain many hands-on learning experiences. 
"It really made me think," said Izzy Syed, freshman. 
The World War II exhibit was a memorable one for students. Students read an article about the war, walked through a recreation of what soldiers' living quarters were like, read letters of soldiers far from home, and even were able to pick up a phone and hear stories from real soldiers on the other end. This gave students a real perspective of life during wartime, an experience not always available from a book alone. 
"I'm so thankful for my teachers and this field trip. It has been a wonderful learning experience," said Nikki Genosa, freshman. "Learning about how people advanced science and technology through time…it was nothing short of wonderful. It was the best field trip of the year!"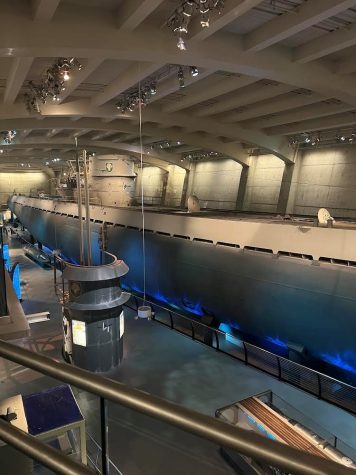 Walk-through rooms simulated living conditions in the submarines for the soldiers that journeyed across the sea for months. From walking through the kitchens and cots, to being able to steer a submarine through an ambush, students could walk through what daily life during the war looked like.  
"I have no idea how they fit an entire submarine into a room, but it was pretty cool," said Vanessa Tasheva, freshman.
Some other exhibits offered information to help visitors better understand what it means to be human, including challenges connected to human development.
"It made me really learn about the different ways people's brains work regarding age or disabilities and how they deal with different experiences," said Amina Cuturic, freshman.