Girls track and field athletes embrace competition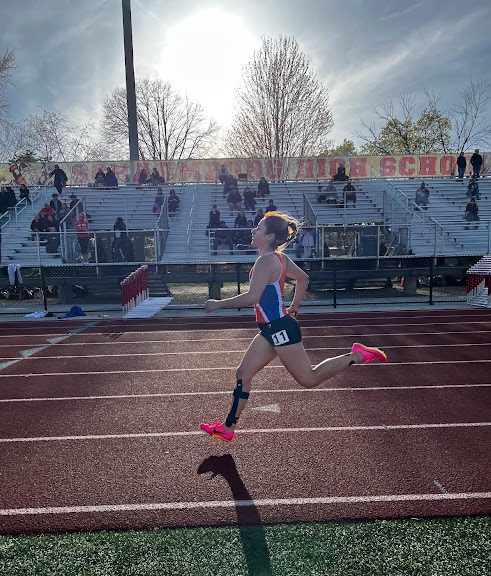 Whether you are running, jumping, or throwing, girls track and field has proven to be a competitive and welcoming sport where girls can meet up and have fun. 
"I've met a lot more upperclassmen through it, everyone is so friendly and I have learned a lot," said Juliet Brady, freshman. "The competition is incredible, and I enjoy going to different schools to compete."  
By going to different schools and having grades mixed, students feel more welcomed and make new friends they could have never made before. Also, this provides a great way for them to learn more about track and how to improve from upperclassmen.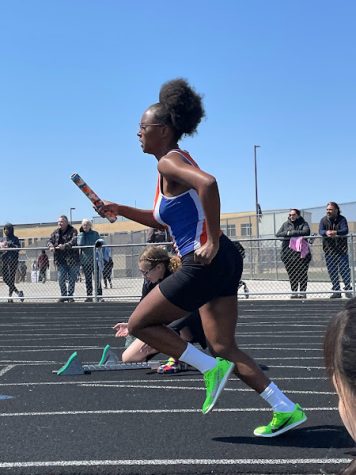 "I have made a couple new friends from different grades by being on the team, which is really fun. I also really enjoy getting to learn how to lead the team from the upperclassmen on the team," said Nina Oliver, freshman.
Many students feel motivated to participate and learn that track is not just about being the best. It's about facing growth and slowly getting your times better by using perseverance and hard work. 
"Track is a mental sport. Remember, your skill develops progressively," said Priya Patel, freshman. 
"One bad race doesn't define your capability," added Pari Patel, freshman. 
As you participate in your event, your teammates will chase you and encourage you to keep going, making you keep trying even if you are tired and worn out. Because of this, track has made the girls develop a special bond and helped them see through the finish line. 
"When I volunteered for girls track, I saw many of the girls chase after each other and shout encouraging words. They take this very seriously and it's very refreshing to see," said Hannah Ku, freshman.
Overall, girls track has given students the opportunity to be involved and make friends. The students have learned a lot and shown improvement in their sport, making them learn tenacity and determination. 
"I really enjoy jumping in track because it's a lot of fun and I like hanging out with everyone," said Mila Brady, sophomore.