Unified from start to finish
Unified sports offers unique connections
In a perfect world, everyone would be supportive of one another despite their differences. The annual Special Olympics Unified Track Meet, hosted at Hoffman Estates High School, has consistently embodied this idea of ultimate unity.
Unified sports was created to give the opportunity for athletes with and without intellectual disabilities to train and play together. The most recent Unified Track Meet at HEHS took place on May 3.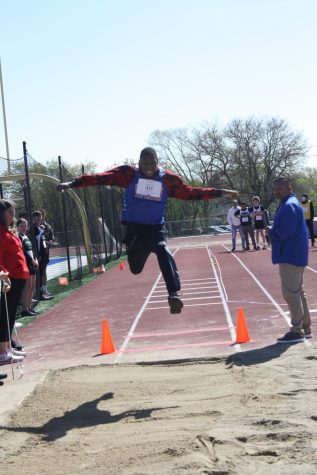 I was involved as a unified partner in the meet. This being my first time taking part in a unified sport, it gave me the opportunity to discover that unified sports are all about having a good time and making new connections with one another.
"It was really fun to run fast," said Nathan Kothera, a unified track competitor. Each of the four schools which participated in the meet had a team made up of Special Olympics athletes as well as unified partners who also participated in the events.
The athletes and partners demonstrated dedication by putting in time and effort to prepare for the meet. The hard work paid off and the team got to demonstrate their skills in the meet.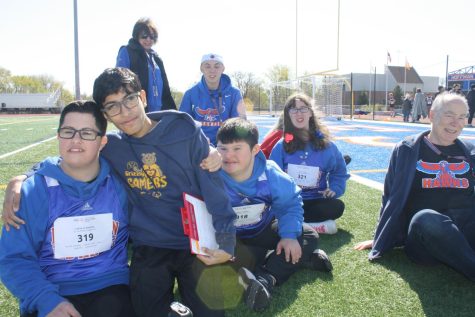 "I liked people cheering for me," said Dominick LaPrarie, a unified competitor.
Although the schools at the meet were competing against each other, the uplifting atmosphere created an immense sense of community.
"I liked hanging out with my friends," said Kothera.