Chicago offers front row seat
As students made their way around the bustling city, many learned the importance of fine art.
Classes such as AP seminar, fashion, and digital media and photography took their students around Chicago to learn about the true meaning and hidden messages in art.   
"The trip really changed my perspective on art," said Hannah Ku, freshman. "I used to think that to be considered art you had to have a paintbrush and a canvas, but walking around the city having the true meaning behind some of the sculptures really changed my perspective and made me see art in a different way."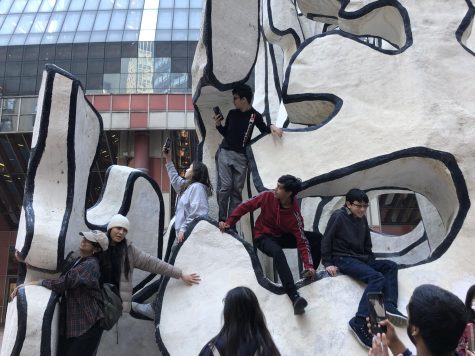 It is hard to navigate the gigantic city; as you walk, skyscrapers tower over, the cold wind chills you, streets are full to the brim, and all around you can hear the thick accents of Chicago. 
Cities like Chicago are incomparable to our local suburbs. By students having the opportunity to go on a field trip, they were able to see the real world.
For example, the Fashion class took a trip to LZ Fabrics Warehouse and could see how the business was run as well as learn more about various types of fabrics. From satin to sequins, the fashion class experienced materials that you couldn't find in our local fabric stores. 
"It was a magical, vibrant place that seems endless and infinitely huge once you're in it. It looks small, but it's a whole other world once you step through the door," said Unnati Reddy, freshman. 
Another field trip recently, was when AP Seminar students made their way through The Museum of Science and Industry, learning about problems and how humans solved them. See Hannah Ku's story.
By going to a museum students had a more engaging and hands-on learning experience. Having fun while learning promotes positive brain activity and provides a different experience than just sitting down in a class. That's why learning in different environments helps students.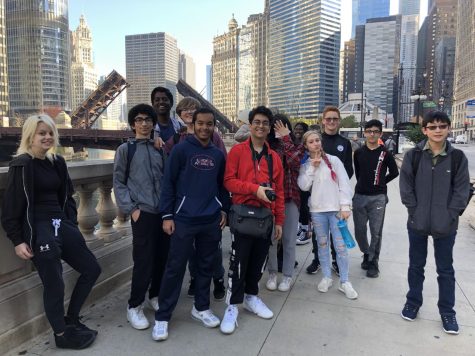 All in all, field trips provide lessons to students that classrooms cannot. By providing hands-on learning opportunities, students can connect more the real world. They can have fun and still learn useful things. 
"The field trip in Chicago was awesome!" said Emily Latasiewicz, freshman. "We were able to witness a bunch of different art pieces and walk around with our friends."