Alyse Leonard, Staff Writer

October 5, 2014

Filed under Clubs, Student Life
WOW, which stands for Wardrobe of Words, began meeting every year in July to prepare on how to best spread awareness of the importance of words. Kathy Phillips, English Department, originally envisioned a school that celebrates how people use words to emote and express themselves. Last year, WOW hosted...
Preena Patel and Camille Arce, Staff Writers

October 2, 2014

Filed under Student Life
Being successful in high school is very important for college admissions and even in just developing life skills. Successful students must be passionate in what they do, challenge themselves, and manage their time wisely. "[Successful students] are passionate about coming to school each day and are...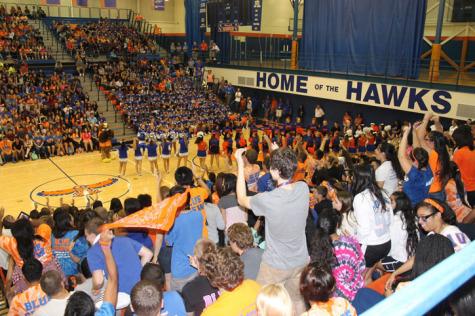 October 1, 2014

Filed under Showcase, Student Life