Volunteering For a Better Cause, a group working to pay it forward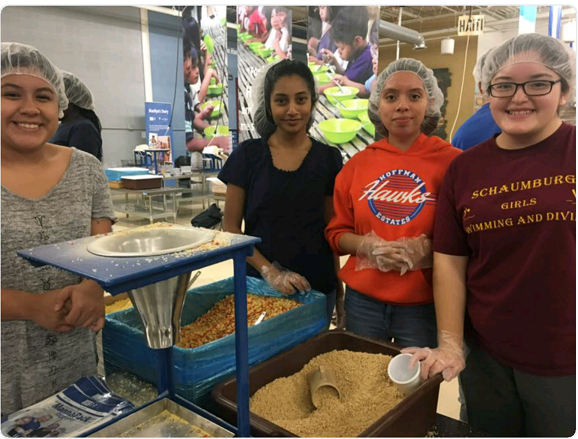 Hang on for a minute...we're trying to find some more stories you might like.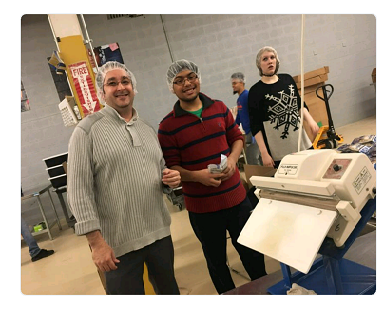 Volunteering For a Better Cause is Hoffman's newest student organization and the Art Department's Juan Medina is at the helm.
"I agreed to [help] Volunteering For a Better Cause because of the [students'] enthusiasm," said Medina. "As a teacher of many and parent to three, I aim to guide all who are willing to listen to make sound decisions that consider the world."
When students approached Medina, he said he was instantly interested in helping. "My goals for the club include exposing students to opportunities for giving back to the community using modalities that they might not have considered," he said. "Our school offers many opportunities to consider others and give of oneself."
The club is not tied to academic organizations and aims to be 100% self-sufficient working outside the need of fundraisers. The goal is to contribute through actions. From writing letters to veterans or those serving in the armed forces, to packing food to be delivered to developing nations, to creating holiday cards for our senior citizens, the club aims to provide opportunities to give without the burden of financial cost.
"How much you give of yourself has everything to do with allocating time for those in need," said Medina.
Medina finds that the most rewarding aspect of being involved in an organization such as VFBC is that the memberrs are not extrinsically rewarded but intrinsically rewarding.
"Knowing we gave of ourselves every time we meet is a great feeling. Whether we met to action or met to explore what to do next, we used our time to consider others," Medina said. "So many times we find that we do good based on how much credit we will receive. VFBC asks its members to do good for the sake of doing good. No showboating here, just paying it forward."
"Paying it forward", a motto that Medina personally abides by, a motto that lies at the core of
VFBC.