Fearless Abby Frank is a role model for her peers
Frank tackles rock climbing like she tackles all aspects of her life, with enthusiasm and a positive attitude.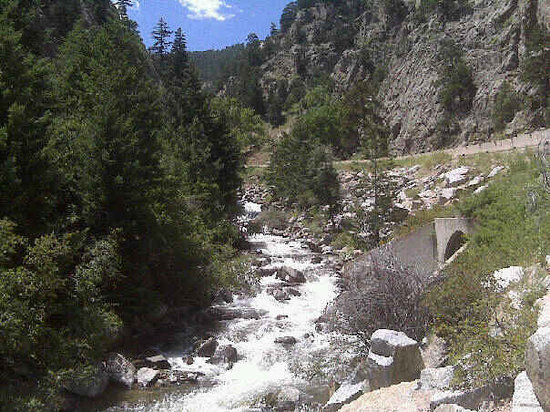 Senior Abby Frank has a number of talents, but it is her competitive rock climbing passion that truly sets her apart.
Frank competes at the Vertical Endeavors Gym in Glendale Heights and is the captain of the advanced team at the gym. Her rock climbing journey began five years ago.
"When I was in 7th grade, I had a friend who hosted her birthday party at Vertical Endeavors gym in Glendale Heights. I ended up really, really enjoying it and I wasn't even that bad," said Frank. "So I thought this is something fun and I'd like to do it more."
Frank joined the team as a novice and worked her way up to be the captain of the advanced team through a combination of hard work, determination, and her driving passion for rock climbing.
Frank competes in two different types of rock climbing competitions: bouldering season and toprope season. Bouldering is climbing without a harness, while toprope is climbing with a harness. In terms of competing against climbers, judges award points to the climbers based on how difficult a particular "problem" is and how many attempts the climber makes to complete it.
Frank does not just climb competitively in her gym, however. In the summer before freshman year, Frank and her family went to Boulder Canyon in Colorado Springs. There, they walked along the sides of the river flowing through the canyon to the climbing spot. When they reached the mountain, they began their climb.
"Being on an actual mountain is scary in a sense because you know that the holds are natural. It's very different. But it's also an exciting trip and it was really fun for me when you're climbing on an actual mountain; it's just a different feel," she said.
Frank said that her trip to Boulder Canyon was her favorite, and that she would definitely love to climb there again.
Frank's fearless, competitive nature does not stop at rock climbing, however. She is also a member of the Hoffman Estates High School Forensics/Speech Team. She competes in a multitude of events like impromptu speaking, original oratory, and dramatic duet acting.
"She's essentially the epitome of a role model on the team. She is kind, supportive, encouraging, and the team's cheerleader," said Kinjal Chaudhari, junior. "But at the same time, she is a highly skilled competitor. I think if everyone aimed to be an Abby Frank in their lives or just shared the same sentiment as her, they would reach numerous levels of success."
When asked if she had advice for any potential rock climbers, Frank kept it simple.
"I think the most important piece of advice first is don't be scared of falling," she said. "You are surrounded when you walk in the gym. You're going to be ok."
Abby Frank's drive for success and her positive attitude are admirable; like Chaudhari said, if we all approach everything we do with passion like Abby does, then we will all be more successful.