Queen Candidate: Marielle Lugo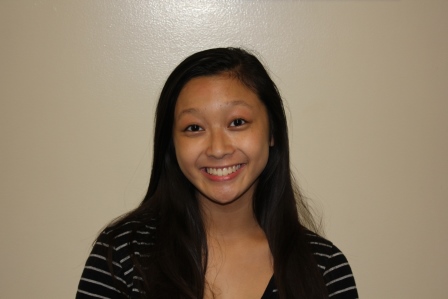 Hang on for a minute...we're trying to find some more stories you might like.
Q: What qualities do you have that would make you a great homecoming queen?
A: I think my strong point is that I'm a very unique individual! Over the years, I've been in a variety of clubs, played and managed sports, and taken advantage of educational opportunities like AP classes and the dual credit program with Harper. I also appreciate the arts; I've performed in Variety, Multicultural, and Dance Show, and I've played two instruments for orchestra. I also like to volunteer when I can, which I do through clubs and on my own time. All of these things are a part of who I am, and I believe this diversity makes me a good representative of Hoffman's student body.
Q: What has been your biggest accomplishment during high school?
A: My junior year I was co-captain of varsity volleyball. This is truly an honor because I was recognized by my teammates for my hard work and great leadership skills; it was really an amazing feeling to be trusted with that responsibility. I always try to be positive and motivational. My goal is to be a good influence and an inspiration to others.
Q: Who is your biggest inspiration and why?
A: My older brother Victor is my inspiration. He has gone through a lot of hardships in his life but he always manages to maintain a positive outlook. He's an all-around good person and talented in many things, such as dancing, volleyball, and nursing. I strive to be like him.
Q: What is your favorite activity or sport and why?
A: Volleyball is life. Playing this sport gives me a natural high (shoutout to my health class) and it has helped shape me into the person I am today. Through volleyball, I learned determination, teamwork, and discipline. Even though I can't play right now, I try to be a part of the team as I'm working on getting back to normal.
Q: What is your favorite school subject and why?
A: Science has always interested me, and I'm good at it. I'm hoping to go into the medical field some day and this subject has helped me prepare for my future more than any other.
Q: What do you think is the best part of a circus?
A: Does the petting zoo count? I love animals, and petting them brings me peace. It's cool to interact with goats and pigs and other animals that you can't really pet every day.
Q: What are you most looking forward to during homecoming week?
A: Dressing up for spirit days because it's socially acceptable to wear crazy outfits at school. Not saying that you can't wear this every day but it's just really fun to show school spirit and see other people do the same.